The Gulf Coast is full of amazing dining options, from fresh seafood to sushi, steak and even Italian. While cooking your own fresh fish feast always sounds appealing, it can be hard to get up the energy to hit the kitchen after a day spent on the beach — plus, with so many appealing restaurants to choose from, eating out is really part of the adventure.
As the 2022 summer season gets into full swing, Gulf Shores and Orange Beach are both home to a variety of fresh and flavorful options when it comes to dining. Here are just a few you'll be excited to try, plus some crowd-pleasing old favorites you won't want to miss!
Regardless of where you decide to dine, remember to pick up your copy of the Free Tourist Book at your local Rouses Beach Store or convenience store. You'll not only find amazing savings on the most delicious places to eat, but also Gulf Shores shopping coupons, Orange Beach watersports coupons, and so much more.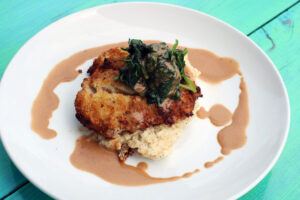 GTs on the Bay in Orange Beach is a restaurant where both children and adults can have a great time. GTs includes an outside playground with nearby eating for the grown-ups, as well as a menu that caters to everyone. Adults should definitely try GTs' superb Shrimp and Grits (which features an incredible fried grits cake and is one of the best versions of the dish in the state. Everyone will enjoy GTs' famous Cajun empanadas, which are prepared with Louisiana crawfish, Conecuh sausage, and tasso ham stewed with sweet peppers and creole spices before being wrapped in dough and deep-fried. Plus, don't miss out on their signature Firecracker Shrimp! Be sure to check out our Orange Beach and Gulf Shores Dining Coupons and save at all the wonderful restaurants listed!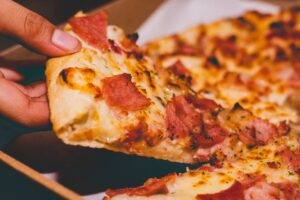 Local favorite Papa Rocco's Oyster Bar & Pizzeria in Gulf Shores has won many People's Choice Awards for Best Oysters and Best Happy Hour over the years, and any oyster fan on the Gulf Coast will tell you that those awards are well-deserved. Papa Rocco is a bit of a local celebrity, and the famous eatery has more than earned its status as a local favorite, with live music seven nights a week (no cover fee! ), a complete menu until midnight, and sports on eight high-definition plasma TVs. Plus, if you like oysters, there's no better spot to get a taste of the Gulf than here, and even the locals agree. You'll go home wishing you could load the whole car up with Papa Rocco's pizza!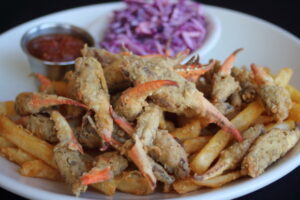 At Luna's Eat & Drink, fresh seafood meets heartfelt, Southern flavor. Guests can enjoy seaside delicacies as well as hometown favorites. Luna's also has 32 specialty beers on tap and wide-screen TVs, making it ideal for unwinding and watching the game. In addition, the restaurant has a grassy lawn area where you can enjoy outdoor activities and a daily Happy Hour from 3 to 5 p.m. (in season). Try their Meat & Three Lunch Special, which includes, among other delicious things, Nashville Hot Chicken and Braised Greens. Luna's truly offers a taste not just of home-cooked Southern flavors, but real Southern hospitality.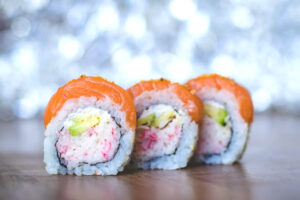 Fresh and fun, Stephi Cuisine mixes modern dining with distinctive, internationally influenced flavors to provide a truly unique dining experience. This family-friendly and welcoming local favorite provides an amazing menu that combines the fresh, vibrant notes of Asian cuisine with the robust, deep tastes of Latin American meals.  Begin with an exciting and savory cocktail from Stephi's fascinating and flavorful beverages menu, then continue on to a Chef's trademark sushi roll, pork-filled spring rolls, or snapper ceviche. Then indulge in an entrée from the restaurant's extensive menu, like glazed red snapper, or their amazing 5-spiced seared tuna.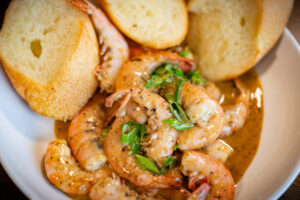 Fresh Off the Boat, located in SanRoc Cay Marina, serves up a true flavor of the Gulf with every mouthful in a laid-back, welcoming atmosphere they call "Coastal Casual." The restaurant emphasizes locally sourced ingredients and serves them with a unique flair, making it ideal for both adventurous eaters and the whole family. Fresh Off the Boat offers an amazing waterfront view for date night or an evening with family and friends, as well as live music. Start with flavorful NOLA BBQ Shrimp or Seared Yellowfin Tuna Cubes, then move on to Pecan Crusted Redfish or a shrimp-topped Coastal Harvest Salad.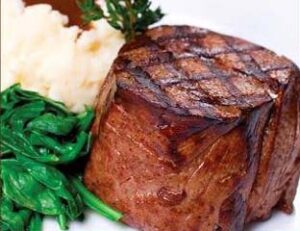 Big Fish Restaurant & Bar is the perfect place to enjoy a meal with family or a group of friends, blending elegant dining with comfort and of the best cuisine on the Gulf Coast. Big Fish, located in Orange Beach, is committed to serving customers an extraordinary range of seafood dishes, but the eatery also has excellent steak, spaghetti, and sandwich choices. The restaurant is noted for its innovative and delectable menu items, as well as its ongoing dedication to serving only the freshest fish while providing exceptional service.